At the core of W1E lies an unwavering commitment to delivering exceptional quality and embracing originality, in all forms. The company takes great pride in championing innovation and creating an environment that nurtures immerging talent. With an extensive, technical team of producers, writers, directors, and a growing community of young talent, we can fully develop captivating, immersive, and award-winning content, in-house, from script to screen.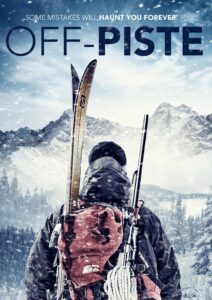 Off Piste
Completed
An ex-military recluse, living in the mountains of France to escape a traumatic past, is hunted down by those whose lives he has destroyed.
The Pugilist
Completed
After his eldest son is murdered in a gangland hit, an absentee father desperately tries to protect what's left of the shattered family he abandoned.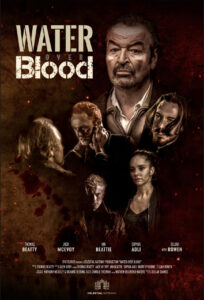 Water Over Blood
Completed
In a small Irish town, past lives and family connections intertwine. Old romances ignite, but reunions turn bitter as visions guide Conor to a killer closer than anticipated.
Caledonia
Completed
A young Roman soldier, the sole survivor of a shipwreck in ancient Caledonia, endures a brutal blood sport with savage Pict inhabitants, seeking a way back to his beloved and finding hope amidst adversity.
A Caribbean Story
In Production
Struggling rapper Warren initially declines an invitation to his estranged father's memorial in Barbados, but changes his mind upon realizing the potential benefits for his music career and debt troubles.
It All Comes With The Cold Water
In Production
"It All Comes with the Cold Water" is a dark, romantic sci-fi drama exploring string theory through the perspective of two young lovers in Iceland.
zero One
In Development
Diving instructor Sasha is invited to test an evolutionary metaverse game, but the exhilaration turns deadly as she becomes part of a deadly survival experiment.
The Programme
In Development
Law school graduate Lily delves into her aunt's mysterious past, uncovering a sinister organization with the help of old friend Chrissie.