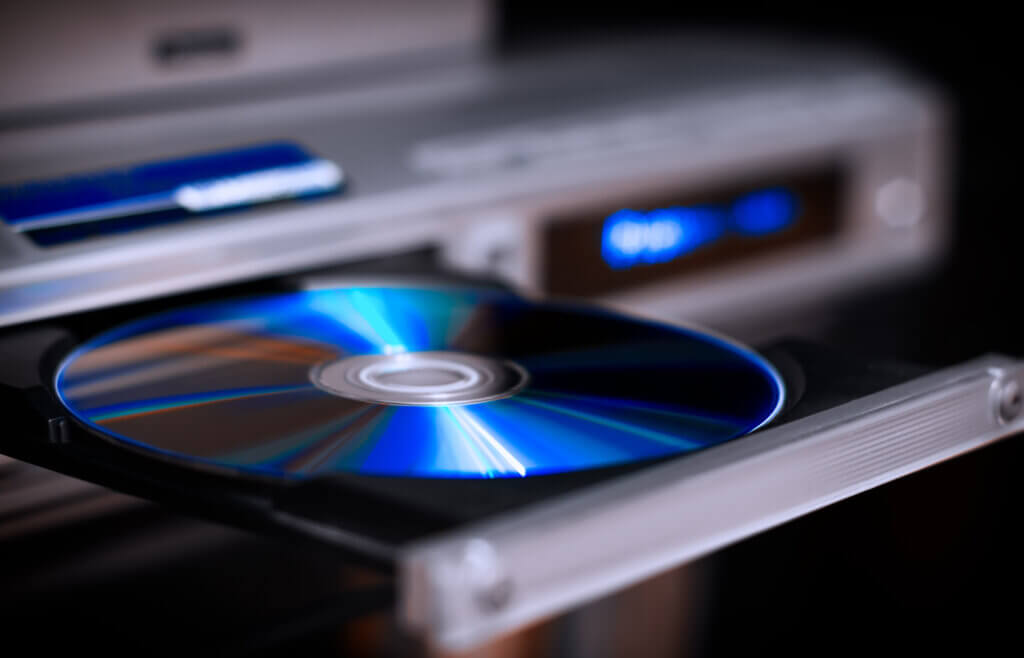 Hey there, movie buffs and tech enthusiasts! Remember the good old days when we used to rush to the local video store, browse through endless rows of DVDs, and agonize over whether to pick up a romantic comedy or an action-packed thriller? Ah, those were the times! But like everything else in this ever-evolving digital era, physical media distribution has been on a rollercoaster ride of advancements. Today, we're going to delve into the evolution of physical media, specifically from DVD to Blu-ray, and explore whether any form of physical media distribution still has a chance to survive in the digital jungle. So, grab some popcorn and let's dive in!
Chapter 1: The Rise and Fall of DVD – More Than Just a Shiny Frisbee
Do you remember the first time you got your hands on a DVD? It was like holding a shiny, circular piece of magic. DVDs brought improved picture quality, interactive menus, and bonus features that made us feel like we were part of the movie-making process. We treasured our collections like they were family heirlooms, arranging them alphabetically, by genre, or sometimes even by color (no judgments here!). But just as we were getting cozy with our ever-growing DVD libraries, a new contender stepped into the ring.
Chapter 2: Blu-ray vs. DVD – The Battle for High Definition Supremacy
In the blue corner, weighing in with crystal-clear visuals and stunning audio quality, we have Blu-ray! The heavyweight successor to DVD, Blu-ray took physical media to the next level. It promised unparalleled high definition and left DVD looking like a pixelated dinosaur. We were blown away by the details we could now see in our favorite movies and the sound that practically transported us into the action. But alas, the reign of Blu-ray was not meant to last forever.
Chapter 3: Streaming Services – The Rise of the Digital Overlords
Enter the streaming services! Netflix, Amazon Prime Video, Hulu, and a gazillion others burst onto the scene, armed with vast digital libraries and the power to beam movies and TV shows directly to our screens. Suddenly, physical media distribution had some serious competition. Why bother with the hassle of driving to the video store or waiting for the mailman to deliver the latest Blu-ray release when you could instantly stream it from the comfort of your couch? It was like having a virtual video store right at our fingertips.
Chapter 4: The Ghost of Physical Media – Collectors and Nostalgia Unite
While streaming services have undoubtedly taken the spotlight, there are still die-hard physical media enthusiasts who refuse to let go of their beloved DVDs and Blu-rays. Collectors are a unique breed, driven by the thrill of owning a tangible piece of cinema history. They revel in the artwork, the special editions, and the joy of browsing through their meticulously organized shelves. And let's not forget the nostalgic charm of popping in a disc and hearing that satisfying whirr as the movie begins. It's a love affair that transcends the digital age.
Chapter 5: The Verdict – Is Any Physical Media Distribution Still Viable?
So, after this wild ride through the evolution of physical media, the question remains: Is any form of physical media distribution still viable? Well, it's clear that the dominance of DVDs and Blu-rays has waned in the face of streaming services. However, physical media will always have its niche, whether it's the collectors who appreciate the tangible nature of DVDs or those who value the high-quality audio and video that Blu-rays provide. It may not be the mass market choice anymore, but physical media still has its dedicated fan base.
Conclusion:
As we wrap up our journey through the rise and fall of physical media distribution, it's clear that streaming services have transformed the way we consume movies and TV shows. The convenience and instant gratification they offer are hard to resist. However, let's not forget the joy that physical media brought to our lives. So, the next time you cozy up on the couch to stream your favorite film, take a moment to appreciate the nostalgia of DVDs and Blu-rays, and maybe even give your old collection a loving pat. After all, physical media may be fading, but it will always hold a special place in our movie-loving hearts.
And remember, whether you're a die-hard collector or a streaming aficionado, the magic of movies will continue to captivate and transport us to new worlds, regardless of the format. So, grab your popcorn, dim the lights, and let the show go on!
Signing off,
The Disc Devotee